Tackling COVID-19 IN SCHOOLS
(For more information on covid- 19 visit www.nhs.uk)
Covid-19 has unfortunately put more pressure on families, schools,
communities and the workplace. We understand that this time may be
incredibly stressful for you (whether it is for you personally or as a
business). That is why, as a cleaning and caretaking service, we aim to
ease the stress off from cleaning and keeping your environment safe so
that you can focus on the big things.

As a company that provides cleaning services to multiple sectors, it is of
greatest importance to us that our customers receive the highest quality
cleaning and disinfecting services, we have installed several additional
cleaning and disinfecting measures to help cope with the numerous
contamination threats around the learning environment.
What measures have we installed?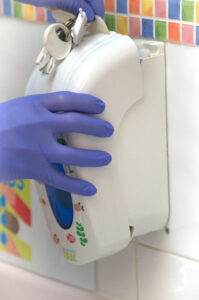 Re-stocking disinfecting wipes, sprays and hand sanitiSer in classrooms and offices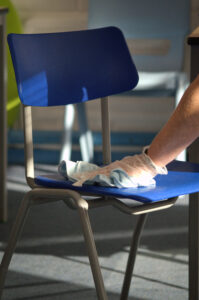 Full disinfecting of chairs and tables after the school day is finished and in between lessons.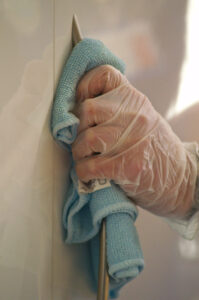 Frequent disinfecting and wiping of 'high touch' areas such as door handles and switches
Your Castle Caretakers Ltd would like to re iterate the importance of frequent sanitizing and washing of both your hands and surfaces you are touching, we can limit the spread of the virus if we all stay alert and act responsibly. For more guidance visit www.nhs.uk.